Nicole Hutchinson MACP, RCC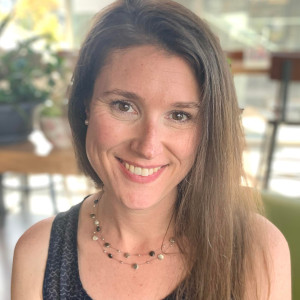 Nicole Hutchinson is a Registered Clinical Counsellor with the BC Association of Clinical Counsellors and holds a Master's degree in Counselling Psychology. She is currently pursuing certification in the treatment of complex trauma for children, youth, and adults. Nicole's empathic and warm approach offers a nurturing environment that is conducive to developing a rich therapeutic relationship.
She is committed to understanding the roots of how clients currently feel and experience life, providing dedicated support for their journey towards mental, emotional, physical, and spiritual wellness. Nicole has been effective in treating a broad range of issues including anxiety, depression, suicidal thoughts and behaviors, self-harm, chronic physical pain, post-traumatic stress, addiction, anger and rage, grief and loss, ADHD, borderline personality disorder, and bipolar affective disorder.
With 15 years of experience working with families who have faced trauma, grief, and loss, particularly related to foster care, adoption, and attachment challenges, Nicole is well-equipped to help parents understand their children's often complex behaviors and to provide attachment-based strategies to enhance family well-being. Nicole prefers working with the caregiver and child together but is open to seeing children under the age of 13 individually, depending on the specific case.
I'm here to support your journey toward mental, emotional, physical, and spiritual wellness. Offering online sessions for clients in BC, I have current openings on Mondays, Tuesdays, and Fridays. ~ Nicole