Julie Lidstone MSW, RSW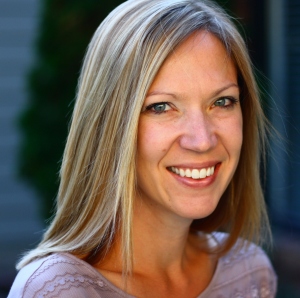 Julie is a trusted therapist with over 20 years of clinical experience. She is known for her warmth, compassion, and non-judgmental approach. In addition to many years of providing counselling services through private practice, Julie has provided mental health services in a variety of settings, including schools, long-term care, and hospitals (primarily ICUs, Emergency Departments, and Maternity Units). Julie has also provided in-home therapeutic support and multi-day interventions for families in crisis. Julie is a Registered Social Worker with a master's degree in clinical practice and is registered with the BC College of Social Workers and the Alberta College of Social Workers.
Professional Approach
Using attachment theory as a foundation, Julie works with individuals (adolescents and adults), couples, and families struggling with relationships or with personal challenges. She also provides parent consulting from a developmental, attachment-based approach.
Areas of Expertise
Julie's areas of expertise include couples therapy, foster care, pre- and post- adoption support, parent-child relationships, divorce adjustment and co-parenting, as well as supporting individuals dealing with mental health challenges including depression and anxiety.
Therapy Methods
Julie employs a range of evidence-based therapy methods tailored to meet the unique needs of her clients. These methods include:
CBT (Cognitive Behavioral Therapy): A goal-oriented therapy focusing on changing negative thought patterns and behaviors to address a variety of mental health issues.
Gottman Method Couples Therapy: Based on decades of research, this method helps couples strengthen their relationships by improving communication, understanding, and intimacy.
TBRI (Trust-Based Relational Intervention): This therapeutic approach is designed to meet the complex needs of children who have experienced trauma, emphasizing connection, empowerment, and correction.
Circle of Security: A research-based program focused on enhancing the parent-child relationship, helping parents understand and respond effectively to their child's emotional needs.
Theraplay: A child and family therapy that focuses on enhancing attachment, self-esteem, trust, and joyful engagement in clients.
Julie is experienced in working with clients from diverse backgrounds and faiths. For those seeking guidance rooted in their Christian faith, she is happy to provide Biblical counselling upon request, ensuring personalized and respectful support for every individual.
Personal Background
Julie is married and a mother to three children. Her rich life experiences encompass being a pastor's wife and supporting her husband in his roles as a volunteer rural firefighter and first responder. She also has personal experience with navigating the complexities of foster care and adoption services. In addition, Julie has recently taken on the rewarding role of a volunteer puppy-raiser with BC & Alberta Guide Dogs. 🐾
I'm pleased to offer phone or video counselling to clients in BC and Alberta. This season, I have some openings on Tuesdays and Fridays. ~ Julie
julie@anchoredconnections.ca